Alfredo Salazar-Caro
Achik' and the Desert 3 (2021)
Single-channel Video with Audio
1920 x 1080p, Duration 00:43
Edition 1 + 1 AP
Cast-bronze sculpture (Edition of 10)
Achik' and The Desert is a short series of works that will be sold with NFTs. Derived from Dreams of the Jaguar's Daughter, a three-part surreal documentary in VR, Achik', the spirit of a young immigrant, recounts her dreams and memories of her journey north. Achik and the Desert is accompanied by Achik' Mask 1, 3D Printed, then Bronze Cast sculpture derived from the mask of the series' main character.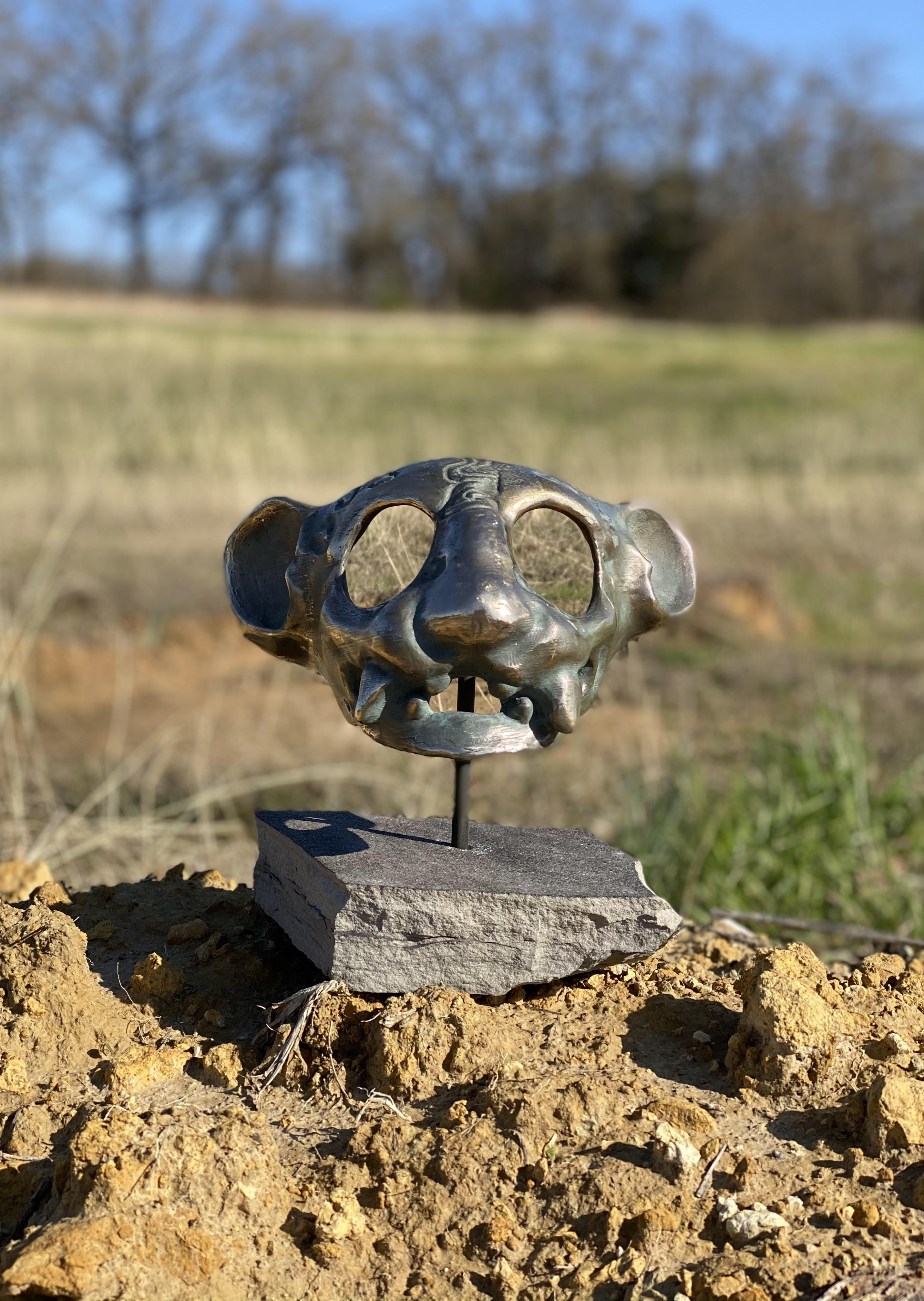 Alfredo Salazar-Caro is a creator living/working between Mexico City, NYC, and Online. His work is an amalgamation of portraiture, installation/sculpture, documentary, video and VR/AR. Salazar-Caro is co-creator and creative director of DiMoDA, the Digital Museum for Digital Art: a groundbreaking project that functions as a VR institution and exhibition platform dedicated to the development of XR Art.
Acquire on left.gallery
Follow @TRANSFERgallery twitter for offering announcements or subscribe to our offering list to receive email/text/@ msg. First click, first serve.
This unique split edition is being offered across the internet, featuring a very special sunset edition from the Achik' and The Desert series. TRANSFER is pleased to offer a hybrind digital / physical edition from Alfredo Salazar-Caro. The custom-cast sculpture is delivered with a certificate of authenticity signed by the artist, along with the video study minted to accompany this piece.
5 ETH
Collector Receives:
-MP4
-Archival Package
-Cast-bronze sculpture, Wood base
-Owners Rights and Obligations